A Collaboration and Education Platform
The Social Network Built for Collaborators
Social. Exchange. Marketplace.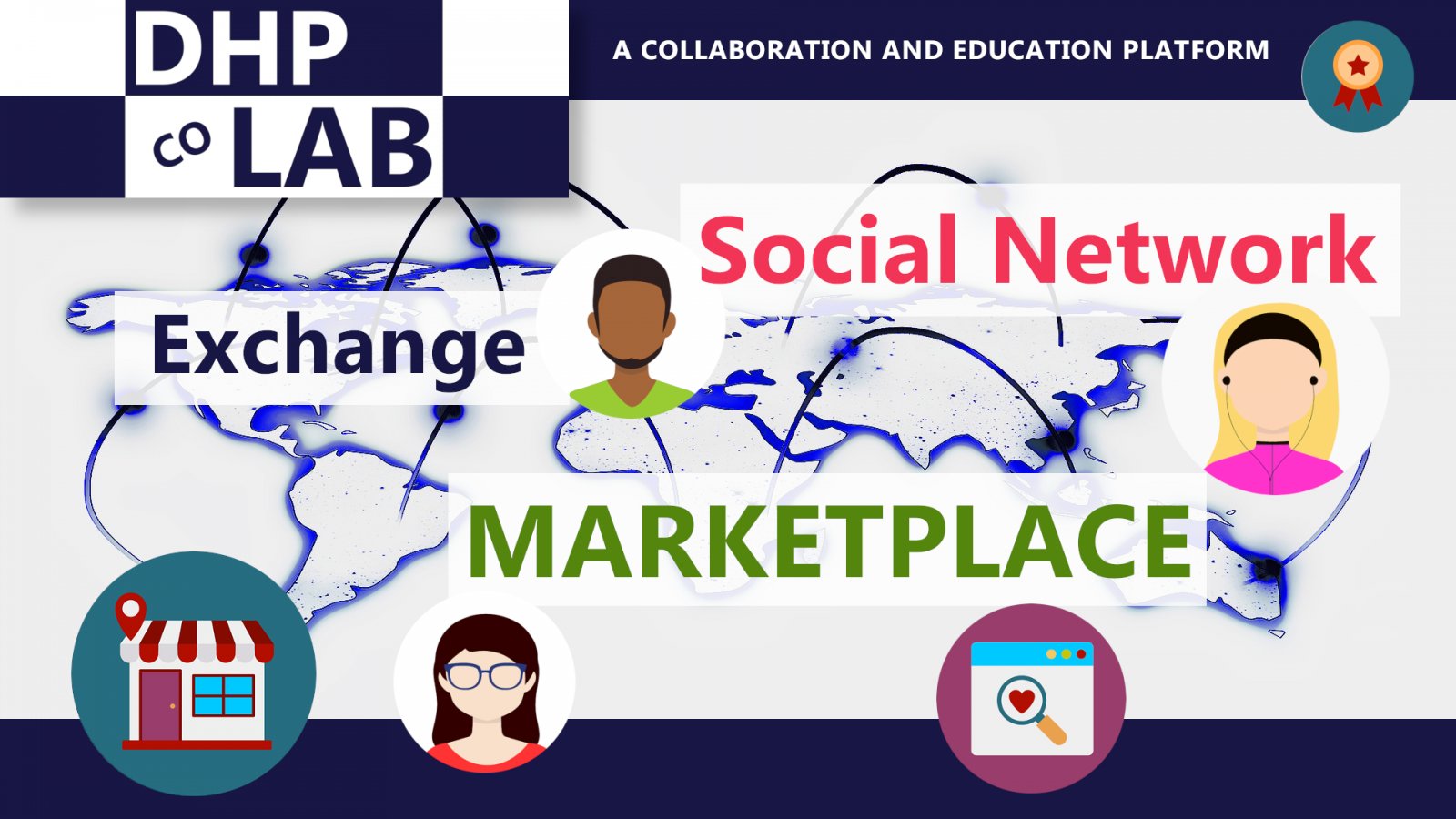 COMING SPRING 2023
---
SOCIAL NETWORK
Welcome to DHPcoLAB, the new social network here to provide you with the content, solutions, and education that you need to succeed in today's fast-paced world. DHPcoLAB is a centralized hub of empowerment, inspiration, collaboration, and resources.
Our mission is simple: to help people from all walks of life achieve their full potential by connecting them with the tools and resources they need to succeed. Whether you're an entrepreneur, an artist, a student, or just someone looking to improve your skills, DHPcoLAB is the place for you.
---
EXCHANGE
At DHPcoLAB, we believe that collaboration is the key to success. That's why we've created a platform that fosters teamwork and encourages users to share their knowledge and expertise with others. Whether you're looking for a mentor, an accountability buddy, or just some feedback on your latest project, you'll find it all here.
---
MARKETPLACE
Our platform is designed to be a one-stop-shop for everything you need to achieve your goals. From expert advice on entrepreneurship to tips on how to improve your mental health and wellness, we have it all. Our community of like-minded individuals is always available to offer support, inspiration, and collaboration when you need it.
We also understand that education is essential to success. That's why we offer a range of educational resources, including online courses, webinars, and workshops, to help you acquire the skills you need to achieve your goals. Whether you're looking to learn a new language, improve your coding skills, or develop your leadership abilities, we have the resources you need.
If you're looking for a centralized hub of empowerment, inspiration, collaboration, and resources, look no further than DHPcoLAB. Join our community today and start working towards your full potential.
JOIN THE DHPcoLAB
Get a FREE lifetime CoLABer Membership
Interested in becoming a member?
Sign up now and receive a free lifetime CoLABer membership. This limited time offer is only available during the pre-launch.
ABOUT US
EMPOWERING VISIONS THROUGH DIGITAL MEDIA PRODUCTION
Dark Horse Digital Media is the digital media production department of The Dark Horse Projecta media company "empowering visions through collaboration and education" and is responsible for production of media content for the project, its subsidiaries, brands, partners and clients.
Our digital media team LOVE'S to manage and create content for live events, video and audio production, website development, app/software development, social media scheduling, as well as project management and online marketing.